When the new Marc Jacobs fragrance appeared on my doorstep I was more than excited to give it a whiff and see what the bottle looked like (I always get excited about how cute and creative the Marc Jacobs fragrance bottles are). The bottle is stunning and is definitely not something I am embarrassed to have sitting on my dresser. It is just a shame that it is so similar to the already released Daisy Dream eau de toilette fragrance.
What they say:
Forever is the newest addition to the Marc Jacobs Daisy fragrance collection. A deeper, richer version than its sister, Daisy Dream. Forever maintains the base of blackberry and blue wisteria with the added intensity of being an eau de parfum.
Top notes of blackberry, grapefruit and pear.
Heart notes of blue wisteria, jasmine and lychee.
Base notes of blonde woods.
What I say:
Daisy Dream Forever when first applied smells intensely of juicy berries and once worn on the skin for a while develops into a field of spring flowers.
This light fragrance is perfect for the warmer spring and summer days coming our way. I personally won't wear this fragrance at night, as it just isn't dramatic enough for me.
Marc Jacobs Daisy Dream Forever is a youthful, feminine and fresh fragrance that won't offend others around you as it is super subtle. Whilst subtly can be good, I prefer something that has more depth and packs more of a punch.
As I haven't tried the sister eau de toilette version of this fragrance I can't compare the longevity of the eau de parfum to it. I do find however that the parfum doesn't last long on me personally and I therefore wont be bothering to try the toilette. I generally won't spend money on toilettes anyway.
This fragrance is best suited to women and girls that are new to the world of perfume and may want something light and youthful to start with; the perfect gift for girls interested in acquiring their first designer fragrance.
Marc Jacobs Daisy Dream Forever is available in a 50ml bottle for $120. Get yours from Myer, David Jones and other Marc Jacobs fragrance retailers.
Have you tried Marc Jacobs Daisy Dream Forever? What's your go-to summer fragrance?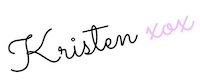 Note: All opinions are my own.
This product was kindly provided for my consideration.