Being a Beauty Therapist, I love me a good face mask (something that I find is relatively hard to come across). I was so excited when the Napoleon Perdis Auto Pilot Radiance-Boosting Mask landed on my doorstep and just couldn't wait to try the unusual jelly-like, clear mask out to find out just how good it was!
What Napoleon Perdis say:
A luxurious gel mask for the perfect pre-makeup prep. Din in 3D silicone elastomers, Auto Pilot Radiance-Boosting Mask softens and smooths while delivering a line-blurring moisture boost thanks to Jojoba Oil and Vitamin E. Skin looks and feels new and improved with a velvety matte finish, the perfect base for makeup. Apply all over the face, leave for 15 minutes before either rinsing or tissuing off. Proudly paraben and petroleum jelly free.
What I say:
This is a mask like no other I have used before. The jelly-like consistency feels amazing on the skin and to be honest I was extremely surprised that there are no parabens or petroleum in the Napoleon Perdis Auto Pilot Radiance-Boosting Mask because it's so smooth and moist on the skin.
I love using this just before applying my makeup before a night out. I also find myself reaching for this mask the day after to rehydrate my skin (after all, alcohol is a massively dehydrating).
In terms of removing the mask, I would really recommend rinsing this mask off rather than tissuing it off when removing it. When I have tissued it off it has balled and rubbed off my face in little chunks (resembling sunburnt skin peeling off. Yum right?!). Rinsing it off has left me with really smooth, soft and hydrated skin.
A really small amount of product goes a long way and you can even wear this bad boy as a night cream when you feel like you skin needs a bit of a pick-me-up.
Overall, I am pretty impressed with this mask! I have used it more times than I can count on both hands and haven't even
hit the halfway mark yet.
Grab your own Napoleon Perdis Auto Pilot Radiance-Boosting Mask for
$85 AUD from Napoleon Perdis concept stores, David Jones and Myer stores, and at over 875 independent salons and pharmacies. Oh! And don't forget the Napoloen Perdis online store for local and international shipping.
Have you tried the Napoleon Perdis Auto Pilot Radiance-Boosting Mask?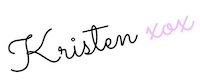 This product was kindly provided for my consideration.