I have heard so many mixed reviews and opinions on this primer (Napoleon Perdis' best selling product). I used it years ago before I had really gotten into beauty and makeup so never had much of an opinion on it or many other primers to compare it to. Needless to say that when this landed on my desk I was both excited and intrigued about giving the Auto Pilot Pre-Foundation Primer a go again. All I have to say is that I have made my mind up, and I adore this primer!
What they say:
Napoleon Says: "Not to Prime is a Crime!" Auto Pilot Pre-Foundation Primer has gone gold! Same best-selling formula, but in gorgeous gold packaging. Finesse your foundation finish with Auto Pilot Pre-Foundation Skin Primer. Loaded with skin soothers like Vitamin E, Chamomile and Yarrow Extracts, this restorative makeup base keeps skin happy and hydrated while allowing your foundation a smoother landing.
What I say:
First of all, can we just take 1 second to appreciate just how glamorous the packaging is?! The golden tube is also used-friendly and easy to squeeze.
A pea-sized amount of the creamy translucent product is the perfect amount to prime the face. Skin looks more hydrated and lines are less apparent - Foundation and powder doesn't sit in lines (smile lines) when I wore this nearly as much as other primers.
Auto Pilot Pre-Foundation Primer by Napoleon Perdis.
My makeup lasted significantly longer! I even had a Nanna nap with a full face of makeup and this as my base, and guess what? My makeup was flawless when I woke up! My skin looks more radiant when I wear this too, a welcomed result!
Although it smells divine, the fragrance is quite strong and lingers for a while; something I don't mind as I enjoy the scent but I do know this will annoy some. My advice would be to smell the product before purchase.
If you are looking for a new primer this demands serious consideration! Napoleon Perdis' Auto Pilot Pre-Foundation Primer retails at $59 AUD for a 50ml tube (much more product than the usual 30ml tube primers come in). Napoleon Perdis is available from Napoleon Perdis concept stores, David Jones and Myer stores, and at over 875 independent salons and pharmacies. Oh! And don't forget the Napoloen Perdis online store for local and international shipping.
Have you tried the Auto Pilot Pre-Foundation Primer by Napoleon Perdis?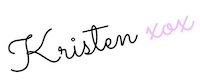 This product was provided for my consideration. Honesty as always!