Throb was part of the I'm The One collection launched earlier this year in order to celebrate Valentines Day, but don't you worry, it is still available permanently.
Throb Nail Varnish by Illamasqua.
Throb is such a beautiful deep blood red!
It's a medium-dark, somewhat cool-toned red with a gorgeous glossy finish.
Colour swatch:
Throb Nail Varnish by Illamasqua.
Left to right: One coat, two coats & two coats with topcoat. I really don't think photos do this shade justice one little bit!
Performance:
Throb wears well. One coat provides full coverage and i
t's so shiny all by itself! Application is a breeze!

The consistency wasn't too thick or too thin, and it glided on evenly and smoothly across the nail with no signs of bubbling or streaking.
Illamasqua's Throb is super chip-resistant. Slight wearing on the tips of the nails appeared after three days wear, but it wasn't very noticeable.
Repurchase? Yes! I can't wait to try other Illamasqua nail varnishes.
Illamasqua nail varnishes retail at $23 AUD (15ml). Pick one up from Illamasqua counters located at selected Myer Stores.
What is your favourite deep red nail polish?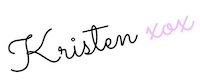 Note: All opinions are my own.
This product was kindly provided for my consideration.