With the month of April came lots of pimples for me (I know, I am such a lucky ducky, NOT!), and many new discoveries. All my favourites this month are recently new additions to my beauty collection and regime. I have also thrown one random favourite in here again and think that this will continue as the months go by.
Without any further ado, here are my 5 beauty favourites (in no particular order) with 1 random favourite for good measure for the month of April!
1. Lush Cupcake Fresh Face Mask.
Lush Cupcake Fresh Face Mask.
Chocolate heaven for oily and teenage skin. Its action removes excess oil and calms breakouts. Apply to clean skin, avoiding the eye area. Leave for five to ten minutes, and then rinse away with warm water. Keep chilled.

If you suffer from spots, redness, or oiliness this mask is for you! To read my full review click here.

Lush Cupcake Fresh Face Mask retails for $16.95 (75g) from Lush stores or Lush online (Lush recommends selecting the Express Post option for this product when ordering online).
2. High Roller by Kit Cosmetics.
High Roller by Kit Cosmetics.
Isn't this the most gorgeous pastel mint green nail polish you ever did set your eyes on?! Click here for my full rundown.

Grab your High Roller nail polish by Kit from your closest Kit Cosmetics and Mecca Maxima Stores or Kit Cosmetics online for $15.95 AUD (12ml).
3. Revlon Colorburst lip lacquer in Whimsical.
Revlon Colorburst Lip Lacquer in 'Whimsical'.
I reach for this colour when I want to wear something with berry tones that allows my lips to 'pop' a bit more and makes my lips look glossy and voluptuous.
Revlon Colorburst Balms retail for $17.95 AUD (2.7g). Pick one up from your local Priceline, Myer, Target, Big W, or drugstore.
Travalo is the tough, leak-proof, aircraft approved mini perfume bottle. Just
pump to fill
, and Travalo
refills in seconds
. Smell great wherever you go… never Travalo without it!
I love wearing fragrance and like to carry it around with me on the daily. I have had other atomisers in my time and been pretty disappointed in them.
I have only had this one for just over two weeks, but so far, so good. Oh, and it comes in lots of different colours to suit everyone's individuality.
One extra bonus being, the Travalo is beyond easy to fill!
I got mine for $19.95 AUD at Priceline.


5. Mario Badescu drying cream.
Mario Badescu drying cream.
This has been my skins saviour this month. It instantly relieves discomfort and can even be worn under makeup! Check out my full review on this miracle worker here.
Get your own Mario Badescu Drying Cream for $22.95 AUD (14ml) From Kit Cosmetics and Mecca Maxima or $17.50 AUD from BeautyBay.com with free delivery.
Clean Cotton Yankee Candle.
Clean Cotton Yankee Candle.
Sun-dried cotton combined with green notes, white flowers, and a hint of lemon.
I purchased candle recently because of all the hype surrounding Yankee Candles and because it smells so fresh and clean. I am a big fan of fresh linen scented candles generally, and this is no exception.

The burn is clean and beautifully fragrant, and if you keep the wick trimmed to the correct length there is no smoking. Enough said.
I picked mine up for $29.95 AUD (for a medium candle with 65 - 90 hours) from Spotlight.

What were your April favourites?
&
Have you used any of my favourites before?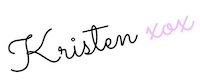 Note: All opinions are my own.