Mario Badescu Drying Cream.
Lately I have had some pretty bad spots on my skin. I have never had bad skin so I was pretty upset when they suddenly popped up all over my face. I needed a miracle cure. I decided to head into my local Kit Cosmetics store and after a consultation I picked myself up some Mario Badescu Drying Cream, and I am so happy that I did!
What they say:
Acne cream that conceals! Drying Cream is an effective treatment to dry up small under the surface bumps and pimples. Just a few dabs smoothed on the erupted areas prevent pimples from getting larger and spreading out of control. Aloe rich cream conceals and heals erupted pimples.
Day: I use it as recommended by Mario Badescu; after moisturiser, before make-up.
Night: I first apply on pimples or area of concern by dabbing with fingertips until cream blends into the skin and becomes transparent. I then apply moisturiser on top.
My skin immediately felt relief.

You can wear it under makeup and it is untraceable.

Really helps draw out blind pimples.

Hugely speeds up the healing process of pimples and breakouts.
Cons:
The packaging. -

1. I would much prefer that this product came in a tube. I feel that the fact that it is exposed to air every time I open it means it is going to expire quicker than in a tube and - 2. It is not as hygienic as it could be.
Mario Badescu Drying Cream.
Having said this, the packaging is in no way ever going to stop me from repurchasing this product, just o yourself a favour and use a clean cotton bud or spatula to remove your desired amount of product as to not contaminate the cream; you are using it to treat your skin after all!
Get your own Mario Badescu Drying Cream for $22.95 AUD (14ml) From Kit Cosmetics and Mecca Maxima or $17.50 AUD from BeautyBay.com with free delivery.
What is your go to solution for spots?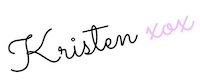 Note: All opinions are my own.