Garnier Micellar Cleansing Water.
After seeing Garnier Micellar Cleansing Water feature in many an instagram feed and the overall positive buzz surrounding cleansing waters in general, I decided that the Garnier Micellar Cleansing Water just had to be mine!
I also figured that there would also be many of you that hadn't come across the whole water cleansing craze and have maybe seen them on the shelf in stores and said to yourself "why on earth would I pay money for water in a fancy bottle to cleanse my face?" Well, it's no ordinary water. Keep on reading with those pretty little eyes of yours to find out what I am babbling on about!
What they say:
For the 1st time by Garnier, Micellar technology is introduced in an all-in-one cleanser. Micells are an active cleansing ingredient which act as a magnet to capture impurities, make-up and sebum on the skin without vigorous rubbing. The result? Perfectly cleansed and refreshed skin without vigorous rubbing or rinsing. A soothing formula without perfume to suit all skin types, even sensitive. Micellar Cleansing Water's 400mL format corresponds to 200 applications (on a cotton pad).
Garnier's directions for use:
Wipe face, eyes and lips with a cotton pad soaked with Micellar Cleansing Water.
No vigorous rubbing or rinsing required.
Garnier Micellar Cleansing Water.
How I like to use it:
I use it as directed by Garnier but I then follow up with my normal cleanser and Clarisonic after using the Garnier Micellar Cleansing Water. I do this because makeup still shows up on my Clasirsonic brush after cleansing with the Garnier Micellar Cleansing Water. Proving this alone is not enough for a deep cleanse.
Having said this, Garnier Micellar Cleansing Water is perfect for those time poor, or uncoordinated post-party 4 in the morning moments (click here to see my 11 tips for disguising a hangover) when you need a quick cleansing fix.
Why I keep reaching for the Garnier Micellar Cleansing Water:
It feels like water on the skin - no tightness or irritation at all.

It doesn't sting my eyes one little bit.

Opthamologically tested.

Dermatologically tested.

It is really convenient to use.

It actually takes off heavy makeup, including the stubbornest of mascara with no panda eyes to be seen.

Affordably priced - 400ml for $11.95 AUD isn't too shabby if I say so myself.

It's fragrance free.

It's suitable for all skin types.

The packaging is all you need. Clean, user-friendly, and clear; I like that I can see how much product I have remaining.
Garnier Micellar Cleansing Water.
Garnier Micellar Cleansing Water.
Overall I really can't fault the Garnier Micellar Cleansing Water, although there is no way I will get the advertised 200 uses out of this bottle. I can easily say though, that I will continue to buy this over and over again.
Get your Garnier Micellar Cleansing Water
for $11.99 from Priceline, Woolworths, Coles, Target, Big W,
Kmart, Chemist Warehouse, Terry White Chemist, Soul Patterson Chemist, My Chemist, and other independent grocers and pharmacies.
Have you or will you be trying out the Garnier Micellar Cleansing Water?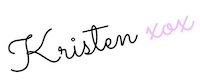 Note: All opinions are my own.