Hands down, Benefit Box o' Powders are up their with my favourite bronzers and blushers! Today I decided I would share my collection with you and give you a little run down on each and what skin tones they look great on.
I know some people think the cardboard packaging is little tacky, but for someone with butterfingers like yours truly the cardboard box is a godsend! Not only are they super cute; they are pretty much shatter proof. I have dropped many a benefit box '0' powder and I am yet to have one shatter on me (like my other pressed powder products in plastic packaging).
All Box o' Powders even come with a cute little travel brush and mirror in them that are actually good quality (excuse my Coralista, this is the older style of packaging), bonus!
Let the sticky beak commence!
Hoola.
Benefit Hoola.
This is my favourite bronzer ever! Hoola has the ability to transform your face! This is amazing to create depth (as it is matte), or to allow a pale or ill looking complexion to have a healthy sun-kissed glow; let's face it most of us want that.
I also love using Hoola as an eyeshadow.

Trust me. You need this bronzer!


For my full review of Hoola click here.
Dandelion.
Benefit Dandelion.
Dandelion is a gorgeous sheer ballerina pink with a hint of shimmer.
Not only can Dandelion by used as a blush, it doubles up as a brightening powder; just simply dust it over the face when you are feeling dull as an instant pick-me-up.

Dandelion looks spectacular on very pale to light skin tones. But, I would definitely steer clear of this one if you are tanned or have olive skin tone.


Hervana.
Benefit Hervana.
Swirl all 4 colours together for a divine pinky purple orchid-blossom colour.
I reach for this blush when I am wearing a pink, plum, or purple lip; this duo looks beyond amazing!
This blush is great for really pale skin because of the purple tint, so that you look pretty and girly rather than flushed and red. I get lots of compliments when I wear this bad boy!
Rockateur.
Benefit Rockateur.
Rockateur is a sexy rose gold blusher.
I especially love this blusher because I am still to find a lip colour it doesn't go with. No matter what lip colour I pop on my pout this blusher is guaranteed to match!

I am yet to see a skin tone that this blush doesn't look fabulous on. This is easily one of my favourite blushes of all time!
Coralista.
Benefit Coralista.
Coralista is a warm coral-pink colour. Not only does this blush smell delicious (reminds me of sherbet), it delivers a beautiful sheer but buildable coral glow that is especially beautiful on tanned or olive skin tones, although it does suit
every skin tone.
Coralista
looks great with coral and orange lip colours and
is a must have for everyone's summer makeup collection!
All Box o' Powders retail for $51 AUD (8g). A bit pricey I know, but they are so pigmented that they really do last a long time. Grab yours from your closest Benefit counter.
What's your favourite Benefit box 'o' Powder?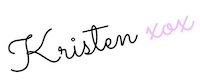 Note: All opinions are my own.