O.P.I Nail Lacquer Thinner.
Tired of spending good money on nail polishes only to find them going thick and gluggy when they're not even halfway finished? So was I until I discovered this golden gem!

Introducing your nail polishes new best friend; O.P.I Nail Lacquer Thinner!
What they say:
Add 2-3 drops of this thinner to your favourite nail polish shades and shake well to revitalise them to their former glory.
While O.P.I recommend 2-3 drops of thinner, from experience I have needed much more than this, roughly 10 drops usually. Yes, this is quite a bit more than recommended but I don't hold this against them. Why? Simply because this stuff does everything else it claims it does.
The little dropper nozzle at the top of the bottle also makes this product super easy to use by ensuring you don't pour too much O.P.I Nail Lacquer Thinner into your desired nail polish.
O.P.I Nail Lacquer Thinner
Why your nail polishes and I love this:
Everyone, no matter how well you look after your nail polishes has had a nail polish (or in my experience, plenty) thicken up. O.P.I Nail Lacquer Thinner has revived many of my nail polishes in a jiffy!
This stuff is a real gem. Anyone with an extensive nail polish collection, or finds themselves disposing of nail polishes every-now-and-then needs a bottle of this!
At just $19.95 - $21.95 (depending on the retailer) for 60 ml, this magic potion is hard to pass. After all, $19.95 is a small amount to pay for saving numerous bottles of nail polish over and over again. Grab yours from Hairhouse Warehouse and other O.P.I stockists.
How excited are you to introduce your nail polish collection to the O.P.I Nail Lacquer Thinner?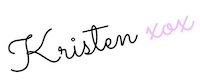 Note: All opinions are my own.