Max Factor Excess Volume Extreme Impact Mascara.
Introducing the newest mascara to be launched by Max Factor, Max Factor Excess Volume Extreme Impact Mascara. This mascara consists of 2 different wands, a plastic brush and a traditional bristled brush at the other end of the product; and 2 different formulas (base coat and top coat). Want to know more? Keep reading, doll face!
What they say:
BASE COAT - EXTREME VOLUME: A super-thickening formula includes wax, dark pigments and volumising spheres to create a high quality finish with an abundance of high impact volume. This, combined with our biggest brush ensures maximum volume.
TOP COAT - INTENSIFYING LACQUER: The jet black lacquer finishing coat is thinner than the volumising base coat, allowing it to flow across the lash surface.
Because of the volumised micro texture of the base layer, the finishing lacquer coats lashes from root to tip, meaning that you get an intensely black, glossy finish without removing or destroying the volume layer underneath.
The
gel-based formula further thickens & seals the lashes, instantly smoothing them and increasing the volume for a truly excess lash look that lasts.
Max Factor Excess Volume Extreme Impact Mascara.
The result:
This is the result I achieved after one coat of each end of the Max Factor Excess Volume Extreme Impact Mascara (below).
After application of Max Factor Excess
Volume Extreme Impact Mascara.
Pros:
The product doesn't smudge or move at all, but isn't troublesome to remove when desired. I hate when I get out of the shower and feel all squeaky-clean, only to look in the mirror to discover I look like I've been punched in both eyes! Did somebody just say "sexy!"?

I haven't experienced any flaking.

It successfully volumises and emphasises the length of my lashes.

You don't have to use both ends, that's right! You could use both ends separately or together if you wanted to.
Max Factor Excess Volume Extreme Impact Mascara.
Cons:
The brushes are a little hard to manoeuvre around the eyes at first. This is because of the short length of the wands and the bulkiness of the body (where the two sides join). This is something you get used to. So while it is annoying, it's not a big deal.

The formula takes a while to dry, so be careful not to bump your lashes and make them stick together. Good news though, when they set, they set real good and stay good!
Max Factor Excess Volume Extreme Impact Mascara Retails at $25.95 AUD (Available March 2014 from Priceline, Myer, and selected pharmacies.
What is your favourite Max Factor product that I just have to try?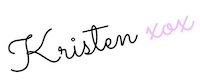 Note: All opinions are my own.
This product was kindly provided for my consideration.