This is something that all lip product lovers need in their life! It is beyond good, it's amazing! It is a lip primer designed to assist your lip product in wearing longer and stop your product from moving off the lips.
I find Too Faced Lip Insurance to be especially useful under my lip glosses. It makes them last a lot longer than they generally would and stops them from slipping around on the lip once applied.
Read my full review here.
2. Benefit Ultra Plush lip gloss in 'Sugarbomb'.
Sugarbomb is a beautiful pinky nude colour that I have been wearing almost everyday for a 'better than my lips' look.
I love how this lip gloss looks and feels on the lips. It is super smooth and fills in all the line on your lips making them look super full, smooth and juicy. It also smells delicious; I liken it to a sort of buttery creamy smell. Yum!
These gorgeous glosses retail somewhere around the $30(AUD) mark.
3. Purity Made Simple Cleanser by Philosophy*.
After trialling some new cleansers I decided to go back to this cleanser. Within a week my skin looked so much better and I found myself wondering why I ever stopped using this. Although, as I am dedicated to trialling products to report back to my lovely readers (hey you! *wink*) I know that I will most likely end up trying other cleansers soon.
Read my full review here.
4. M.A.C Prep and Prime Lash.
This bad boy has featured in a monthly favourites post early last year. I stopped using this for a while after I ran out of it and was trying to save money, but I splurged on it again a few months ago and I really can't see myself living without it again. I love it so much.
It works under every mascara I have tried it with. It makes your lashes look more voluminous & longer than with your normal mascara alone. It also makes it easier to get off your mascara at the end of the day, but stops it from budging during the day too (It sounds like I'm blowing smoke out of my ass. But, I swear it's true!).
M.A.C Prep and Prime Lash retails at $33 AUD (10g) and is available from M.A.C stores and counters.
5. Real Techniques Buffing Brush.
This brush has been in my collection a while, but I have really only discovered it this month. I am so impressed with how many ways I can use this brush and the amazing results I get every time I use it. This brush comes in a core collection kit with three other brushes designed for a flawless base and complexion.
I use it to apply primer, get an amazing foundation application, and to apply cream blush and bronzer to get natural diffused results. One thing that I really turn to this brush for is correcting mistakes. If I am a little heavy handed when applying blush or bronzer, this brush is the perfect tool to blend out the mistake and make it look seamless again.
I buy my Real Techniques brushes from iHerb (as it is much cheaper than anywhere else I have found). The Flawless Base/Complexion Kit retails at $19.52 AUD from iHerb, or $44.99 from Priceline.
Random Fave: Circa home candle in '1963 Vanilla and Cocoa Butter'.
Oh em gee! This candle is the definition of divine. This scent is smooth and sweet at the same time. I burn this in my bedroom and it makes the whole apartment smell delicious.
These candles burn well and don't produce smoke and the white frosted containers look so beautiful and romantic when they are burning. $19.95 for a massive 165g (compared to glasshouse $18.95 for 60g). Do yourself a favour and grab yourself a Circa Home candle from Bed Bath N' Table, David Jones, or online directly from Circa Home.
Have you used any of these products?
What were your favourites this month?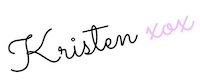 Note: All opinions are my own.
* = provided kindly for my consideration.