I know I'm not the only one who loves a multi-tasking product. That's why I know so many of you are going to share the love I have for this multi-tasking and high-performing product by The Balm Cosmetics.
What they say:
Meet Mary-Lou Manizer, a seemingly innocent honey-hued luminizer that catches everybody's eye. This highlighter, shadow and shimmer diffuses light so your skin looks softer and younger while adding a subtle glow.
What I say:
This product is truly brilliant. I use
to highlight my cheek and brow bones,
as an eye shadow (it is especially good on the inner corners of the eye near the tear duct to brighten the eye, and
on my cupids bow (the dip of the upper lip) to make my lips look bigger.
The Mary-Lou Manizer enhances any makeup look and makes the face more radiant instantly.
Note: If you have acne or uneven skin texture, apply this super sparingly as luminizing products can highlight flaws.
Why I Adore this product:
Provides a b-e-a-u-tiful champagne coloured glow that is not glittery, but a finely milled shimmer.

An incy wincy bit of product goes a long way. I mean, just the brush touching the powder is going to provide you with enough product to highlight a cheekbone.

The longevity is insane. I can apply this in the morning and be guarantied that by the end of the day it's still going to be on my face.

The packaging is so cute!

Once applied, I instantly have a healthy glow.

It's suitable for anyone at any age to wear.

It suits all skin tones, fair to dark.
I am actually finding it hard to find the words to describe how much I am obsessed with this!
I can't fault it.
At $34.95 (8.5 grams) and considering how pigmented it is, it really is a steal. I can see this product lasting forever (not literally, but you know what I mean!).
What is your favourite The Balm or luminizing product?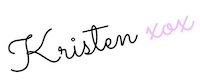 Note: All opinions are my own.