Benefit Hoola.
Bronzer is really something that should be found in everyone's makeup collection. It has the ability to transform ones face, whether it be to create depth, or to allow a pale or ill looking complexion have a healthy sun-kissed glow (let's face it, most of us want that). You need this bronzer.
Whether you are looking to purchase your first bronzer, add one to your already existing bronzer collection, or have just ran out of one and want to try something new, Benefit's Hoola Box 'o' Powder deserves some serious consideration.
Benefit Hoola.
What they say:
Dust this award-winning bronzing powder over your chin, cheeks and forehead for a healthy, natural looking "tan" year-round. Complete with soft, natural-bristle cheek brush, it's pure matte colour…no sparkle or shine!
Benefit Hoola.
Matte finish means it is PERFECT for contouring the face as it creates the illusion of shadow and depth.

The brush is great quality and is a great shape for contouring the cheekbones.

The colour is great on all skin tones.

Colour is buildable; wear it as light or dark as you want.

The cardboard box is great for those with butter fingers. The packaging won't smash and the product itself is less likely to break than if it were in plastic.

The colour is a true brown, no orange here! Guess that means if you're going for a carrot-coloured complexion you're out of luck!
Con:
It's very easy to over apply this bronzer. This is easy to fix though, apply product with a 'less is more' approach.
Benefit Hoola.
I actually love to use this bronzer as an eyeshadow too! Grab yours for $51 AUD (8 grams) from your n
earest
Benefit counter
.
What is your favourite Benefit product?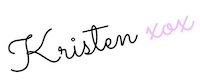 Note: All opinions are my own.