Just my luck! The very next morning after blogging my September favourites, silly old me dropped and smashed one of them! My poor M.A.C Soft and Gentle powder (I did a real good job of smashing it too).
Just throw it in the bin...said no one ever!
Obviously, no one wants to throw away such an amount of product, especially a well loved product. Since my powder was so broken and I figured I had nothing to loose I thought I may as well try to fix it. I had heard on the rumour mill that one could simply mix alcohol with broken powder products to repair them. I did some research and clever me, I was successful!
The product you want to repair (broken blusher, bronzer, pressed powder, or eyeshadow).

Alcohol (I used Isocol). You can grab this from your local chemist or supermarket for about $10AUD.

Cling wrap.

Something to break up the remaining product (I used a paddle pop stick).

Baby wipes.

Patience.
Here's how I did it:
1. Grab the product you wish to repair. Wrap it in cling wrap as to avoid mess and avoid losing product everywhere.
2. Crush up the product so it is smooth and there are no big chunks of product. Once you have done this it is time to add the Isocol. I added a little bit a first. You are aiming for a think paste (not a running river of product).
Once you have achieved this thick paste (THICK being key here), take your paddle pop stick and smooth the product out.
3. Grab the baby wipe (or something similar) and wipe away the edges to tidy up the product again.
4. Now leave it to sit (preferably overnight) with the lid open to set. This is where patience comes in handy.
It may not be as pretty as it was to start with before I was clumsy and broke it, but it works just the same and my wallet and I can deal with that!
How much money will you be saving with this handy tip?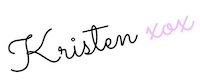 Repair concept from thebeautydepartment.com