A serious time saver!
When I spotted this goody on the shelf at Priceline I thought it was probably going to be a little gimmicky, but it was on special so I just grabbed it. Boy I am glad I did!
I moisturise my face morning and night, but I have a serious hate for residue on my body (especially when I'm wearing pants or skinny jeans) and as a result of putting off moisturising my body I often have legs that resemble that of a snakes skin (I know, sexy right?).
What they say:
"NIVEA In-Shower Rich Body Lotion immediately absorbs into the skin, leaving a nourishing and caring coating on the skin's surface to hive your skin the moisture it needs. So gone are the days where you need to wait around for your skin to absorb moisturiser after showering, and with no greasy after-feeling, you can slip clothes straight on and carry on with your day".
What I say:
I would be lying if I said there was no greasy residue at all when you get out of the shower; but, it doesn't last long and that's awesome as far as I'm concerned. I can get dressed comfortably into my clothes without them feeling like they are stuck to me.
Another contributing factor as to why I'm sold on this product is that it is so simple to use. After washing your body with your regular body wash or soap, you just apply the Nivea in-shower body lotion all over and rinse off. Done!
It's so easy and quick to do that I now have no excuse to be lazy and not moisturise my body daily anymore. In just 2 weeks I have noticed a significant difference in the way my skin both, feels and looks.
Nivea has accommodated to different skin types:
Regular formula: Normal to dry skin with sea minerals.

Rich formula (featured in this review): very dry skin with almond oil.
Do yourself a favour and pick yours up for $7.99 AUD for 400ml from your local supermarket or drug store.
Have you tried Nivea In-Shower Body Conditioner before? What are your thoughts? Will you be giving this timesaving beauty a trial?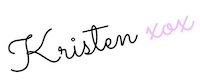 Note: All opinions are my own.