Sportsgirl Galactic Glamour Liquid Eyeliner in 'Bronze'
Image via sportsgirl.com.au
To sum it up, I'm obsessed with this product. I have worn this liner so many times now and am yet to get bored of it. The colour is vibrant and looks amazing paired with a bold lip (I have been teaming it with bright pinks and reds).
This liquid liner goes on easy and its super skinny brush applicator makes it almost fool proof. The formula lasts all day and night until you take it off.
Pick this up from your local sportsgirl store for $7.95 AUD. If you cant get to a sportsgirl store click the link here to access the online store.
Essence Cosmetics Sharpener
Image via priceline.com.au
I have one of these babies and I honestly cannot fault it. You really are taking a risk when you buy a cheap sharpener as they often ruin your cosmetic pencils and waste more product then a more expensive alternative. However, this sharpener by Essence is a gem and sharpens both small and large pencils. I can honestly say that this tool is no different to my other more expensive ones; plus it comes in a range of different colours (always a bonus).
Pick yours up for $1.75 from priceline or target.
The Body Shop Bath Milk
Image via thebodyshop.com.au
This soy milk powder is so creamy and moisturising your skin will love it. You only need about a teaspoon per bath so this 250g container will go a long way; plus, It doesn't have a scent so you can add any of your favourite body wash or bubble bath as well.
After soaking in this, my skin feels as soft as a baby's bum, hence why it is so addictive!
For just $14.95 AUD for a container, you need to at least try this stuff. I will be repurchasing again that's for sure.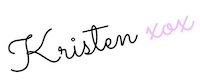 Note: all opinions are my own.