With hundreds of thousands of eyeshadows out there, lets face it; it can be more than overwhelming when shopping for eyeshadow colours.
This post will give you a starting point as to which colours compliment your eye colour. But remember, makeup should be fun and creative, so by all means feel free to go crazy and experiment with colours that you love and let you be you!
In colour theory, the colour opposite (complimentary colour) results in making your eyes vivid and makes the eyes 'pop!' This is when a colour wheel comes in handy (and for your reference I have included one below).
Using the Colour Wheel to Find Your Complimentary Eyeshadow Colour:
This colour wheel will give you a fair idea of what colour you should opt for when shopping for eyeshadow. Basically what you need to do is:
Find your eye colour in this wheel

Find the colour directly across from your eye colour (opposite your eye colour).
Voila, you're done!
For example right opposite green is different shades of plum and magenta, so if you have green eyes these shades will make your eyes pop.
Image via meakeupandbeauty.com
To make it easier for you I have included a breakdown of the colours that best suit your eye colour
Pinks

Oranges

Bronzes

Golds

Purples

Wines

Greys

Silver

Black tones

Neutrals
Burgundy

Maroons

Peaches

Bronzes

Neutrals

Greys
Well aren't you lucky?! Most colours suit you!
Charcoals

Blacks

Greys

Lavenders

Purples

Olives

Neutrals

Golds

Bronzes

Yellows
Avoid: silver
Once again, don't feel that you have to limit yourself to the colours suggested. Makeup is all about self-expression.
If you are new to eyeshadow or want to play it safe, you really can't go wrong with neutrals.
Neutral Palette Suggestions:
The famous 'Naked' palette by Urban Decay
Image via beautybay.com
All the neutral shades you could want! They're a beautiful texture and high quality. Get yours from Beautybay.com for roughly $63AUD with free shipping.
Revlons 'ColorStay 16 Hour Eyeshadow in Addictive'
Image via priceline.com
This was one of my first neutral eyeshadow palettes I purchased and still a favourite. This is my go to when I'm in a rush and want an easy fail-proof eye.
Grab yours from Priceline or your nearest Revlon distributor for $23.95 AUD.
What are your go to eyeshadows for your eye colour? Do you experiment or play it safe?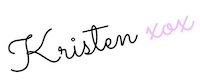 Note: All opinions are my own.