Introducing you to Urban Decays number 1 selling product.
This product does what it promises. It delivers crease-free colour the entire day. Urban Decay promise 24 hour performance, but I don't see myself going to sleep without removing my eye makeup (so I guess I'm never going to truly test if that statements true). I love this stuff! Read on to find out why.
Although this product comes in four shades, I have only tried the 'Original' formula. It goes on super smoothly and is light in consistency, something I have not experienced in an eyeshadow primer before. I love the lightness, as it feels as though you haven't applied a thing, but intensifies the shadow you apply on top and increases the visibility and impact of the pigments on application and until you cleanse it off. The Original formula dries down invisibly, while the shades Eden, Sin and Greed are formulas that can also be worn on their own as shadows or as highlighters (see swatches pictured below).
This baby comes in a 11ml squeeze tube for easy control of how much product is released. It sells for $20 AUD on beautybay.com or $20 USD in Sephora.
You may be able to get this gem cheaper on Ebay. However, to be completely honest I don't recommend buying on Ebay because you don't know the legitimacy of what you are receiving, until it's too late. I'm not going to lie; I was a former Ebay cosmetics shopper; that was before I started receiving counterfeit goods.
What's your favourite eye primer or eye priming secret?/ have you tried the other Urban Decay Eyeshadow Primer Potion colours?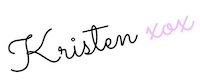 Note: all opinions expressed are my own.