I am becoming seriously obsessed with just about everything ombré in the beauty world at the moment.
I just wanted to share this obsession with you and give you some inspiration to create your own ombré looks! If you are looking for something new to try on your nails or lips, look no further!
Ombré nails dont have to be complicated This look can be done simply by painting a colour scheme from lightest to darkest or darkest to lightest (like I have done below).
A basic ombré lip can be achieved by applying a dark shade of lipstick first, followed by a lighter in the middle of the lip. Blend the two colours together by either rubbing the lips together, or with a lip brush.
Will you be rocking the ombré look?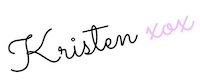 Note: all opinions shared are my own.