Taking the time to prime makes you look oh so fine!
Working in the beauty industry I am frequently asked, "Do primers really work?", "Should I be wearing a primer?" , "I have heard that primers are meant to keep your makeup on longer?,Is this true?", "What kind of primer should I be wearing?", and "What can a primer offer me?"
Do primers really work and should I be wearing one?
Yes, they do! But it does depend on the quality of the product you are wearing. Although it's not always the case, but more often then not, in terms of cosmetics you get what you pay for.
Primers act like a barrier and keep your moisture in (this is where spending extra money on a hydrating primer can pay off) and your foundation out; assisting in preventing your foundation from sinking into the skin. I myself have found that wearing a primer allows me to apply my makeup in the morning and wear it all the way through to the night.
What kind of primer should I be wearing?
To be honest, it depends on what skin type you have and your concerns:
Oily skin: Look for products that are oil free or mattifying.I personally love Smashbox 'Photo Finish' in both light and the original formula. These both kept my foundation on all day and although they are a little pricey ($54.95 AUD for 30ml; available at Kit Cosmetics) they drastically reduced the amount of foundation I was using without it. If I had to choose one it would be the original formula, as I preferred the texture. Benefits 'Porefessional' also does it for me (see below for more on that one!)
Smashbox 'Photo Finish' original formula.
Dry/ lack lustre: Try a concealer that is hydrating or brightening. Benefits 'That Gal' does absolute wonders for a dull complexion. It's super brightening and smells ah-mazing! ($53AUD for 11ml; available at Myer). Another beautiful primer is Laura Merciers 'Foundation Primer - Hydrating'. All you need to do is type its name into Google to see how much people love it. It's a steal really, at roughly $45AUD for 50ml. I have honestly never disliked any Laura Mercier product I have ever used.
Benefit 'That Gal' Primer.
Laura Mercier 'Foundation Primer - Hydrating'.
Large pores: Try a silicon based pore or line refining primer. You will find some of these do wonders for reducing the appearance of pores. I love Benefits 'Porefessional' primer ($53AUD for 22ml; available at Myer). This primer is also oil free and silky (perfect for most skin types).
Above: Benefits 'Porefessional'
PRO TIP: Eye shadow primer and face primer are different. You need both people! My favourites are Benefits 'Stay Don't Stray' and M.A.C 'Paint Pots'.
I would love to know what primer are you currently using?
What's your favourite primer?
What's a primer you have tried before and will never
re-purchase?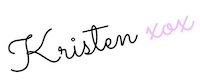 Note: All opinions given are my own.