Two words: beyond disappointing!
My mum passed this onto me from a Revlon gift with purchase she recently received. I was expecting big things from this mascara. The brush looks pretty decent, but boy oh boy, am I glad I didn't have to pay a cent for this tube of mascara (it retails for $23.95 for 10ml). For mascara that's meant to be volumising, it some how makes my lashes look more sparse than when I haven't applied anything on them at all.
Ill get to the point: This mascara gets a big fat thumbs down from me. Don't waste your money or time giving this product a shot. It will just let you down!
I would love for you to comment below and let me know if you have tried this mascara, and what was your opinion?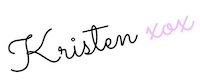 All opinions shared are my own.