These goodies are seriously worth a try!
Sportsgirl Scrub Up - Body Exfoliator
This stuff is seriously awesome! I use it a couple times a week all over (except for my face of course) to keep my skin feeling nice and polished. Body exfoliator is a must going into the colder months to keep you feeling sexy and smooth.
This scrub boasts to contain macadamia nut oil and sea salt, and for $9.95 for 375 grams you really cant go wrong. Another bonus is that is smells vanillary and delicious enough to eat.
Formula 10.06 Face Masks
For masks that are $2.00 from priceline for two 5 gram sachets, they're pretty unbeatable. I'm not going to lie, being a beauty therapist and knowing what some cheaper products on the market contain, I was hesitant to slap this stuff on my face. However, I returned and purchased more. The masks come in a range of types, to target a range of problem or skin concerns.
The masks pictured above are:
Pore be pure: a skin-clarifying mud mask with strawberry and yarrow.

Deep down detox: an ultra-cleansing mud mask with orange and bergamot.
Stay classy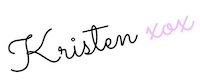 All opinions shared are my own.