Sick of Waiting Around for Your Nail Polish to Dry? Introducing

Drip Dry by O.P.I.
This time saving liquid retails for $23.95 for a 9ml bottle. I know, i know! expensive for 9ml, but its definitely worth it as far as I'm concerned.
Drip Dry O.P.I




To use you just simply apply your colour and top coat as usual, then apply a drop of this magical stuff (Drip Dry comes with a dropper for easy application) onto the part of the nail closest to your cuticle. The solution will cover the nail and also nourish the cuticle if you apply it there. Yes, Drip Dry also has cuticle treatment ingredients in it.
Your nails will be dry to touch after roughly a minute and completely dry in about 5. Now you can spend less time watching paint dry and more time doing thrilling things like putting on a load of washing or vacuuming the house...if that's what you're into.
Will you be trying Drip Dry?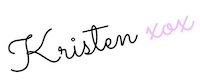 All opinions shared are my own.